The Norwegian Epic boasts the largest spa and fitness complex on the high seas. My husband will almost always use the facilities in the fitness center as he tends to be more active than me. That being said, I used the gym frequently on our cruise. We found that the right time to go was early evening, just before dinner. It wasn't crowded or loud at this time. My husband did experience crowding in the morning hours, especially on sea days!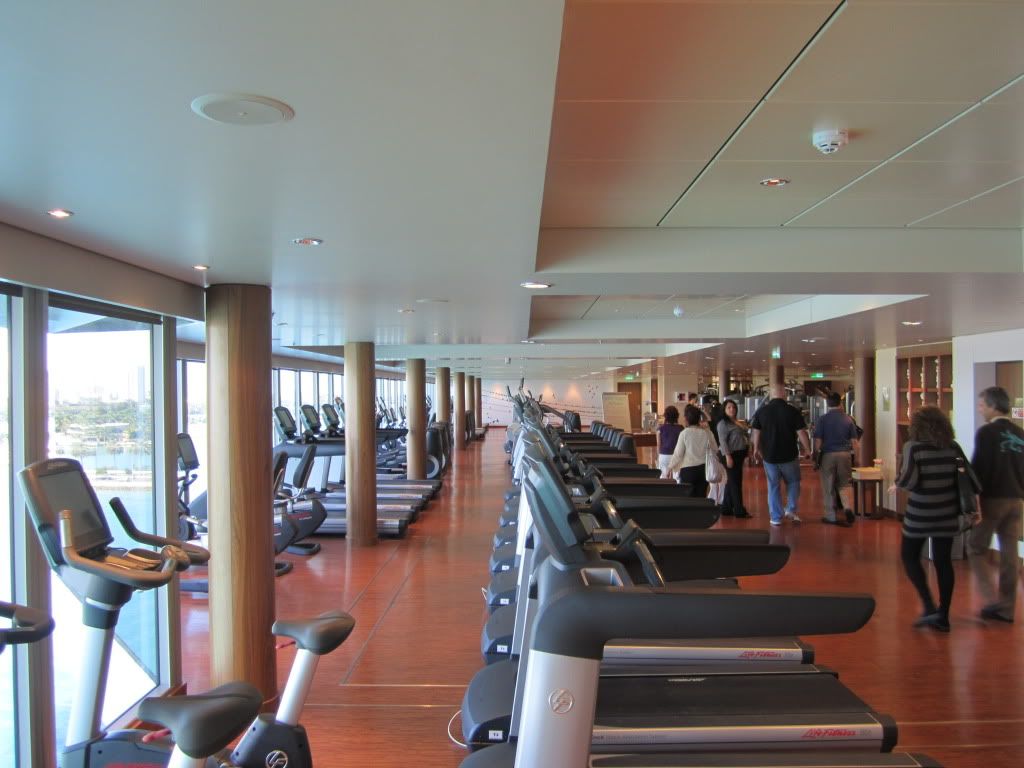 We had a spa treatment on the final day of the cruise. A couples massage was a nice treat to end our exciting vacation. We made an appointment for the day that the ship was in Nassau, we've been there numerous times and did not care to rush off the ship. We were given an additional 15 minutes on our treatment because it was a port day. Massages always feel good in my book. They even added a nice touch on the end by taking my hand and my husband's hand and interlocking them in a light grasp.
Spa relaxation waiting room, overlooking the thermal suite.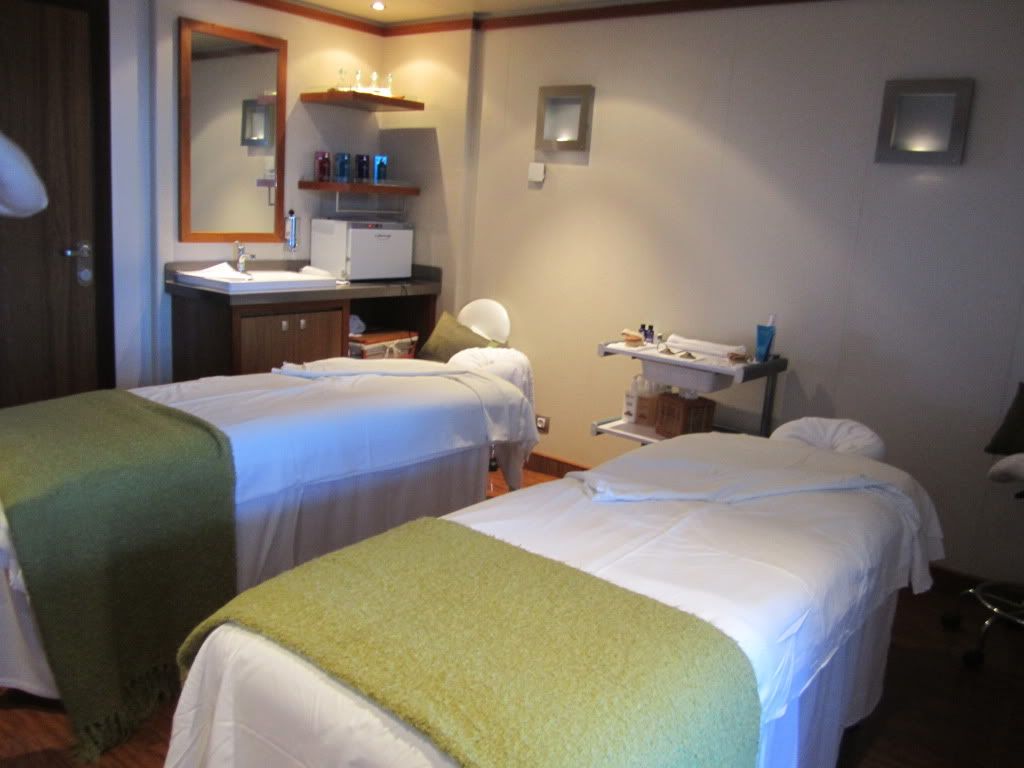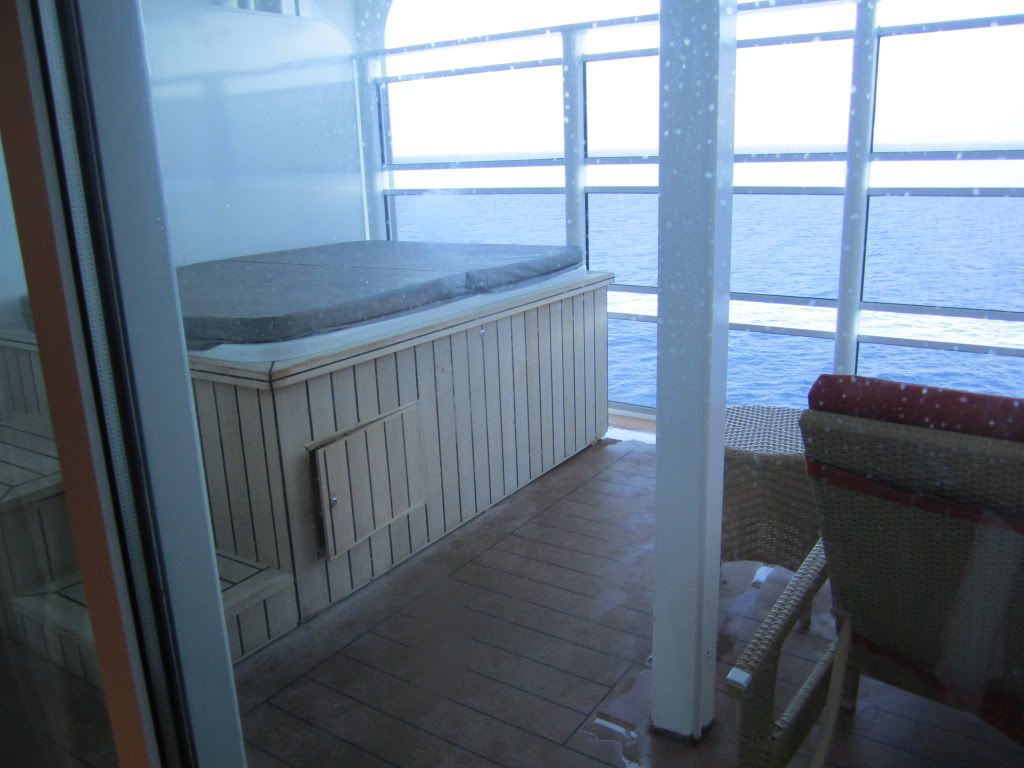 Couple's Retreat with included balcony & jacuzzi tub.
An add-on option is use of the Thermal Suite for the remainder of the day after your treatment. We paid $15 each to gain access to a private indoor sanctuary of relaxation and peace. A regular, week long pass runs $199 per couple. The $15 per person wasn't so bad on the wallet. We had already agreed that we were not getting off the ship in Nassau, so why not enjoy this space before having to face reality again on Saturday ;)
The Thermal suite includes two saunas, one steam room, heated loungers, multi-therapy pool that targets all major body areas, a private lounge balcony.