Falmouth, as I stated before looked great to me. We chose to do the Green Grotto Caves & Dunn's River Falls excursion. Mostly because it was cheaper than the Dunn's River Express. Not sure why, but whatever! They have since changed the prices. Maybe they caught that error. We paid $54 pp for GG&DRF. It's now $2 more than Dunn's River Express- at $69pp. It was a nice surprise. The Green Grotto Caves were interesting, we had a very funny guide, and I learned while I was there.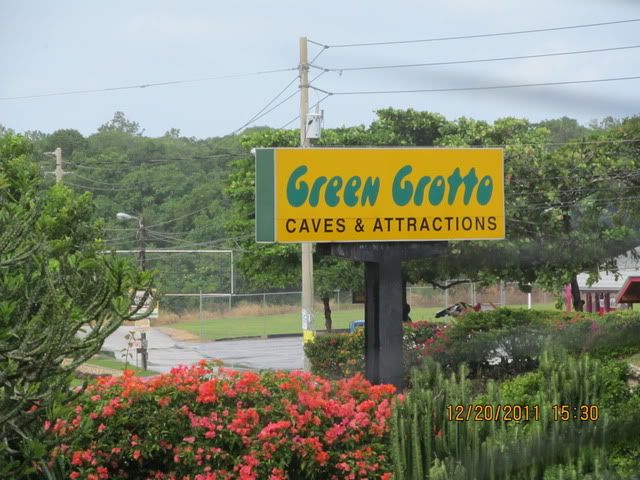 Next we went to Dunn's River Falls. Amazingly, on 12 previous cruises none of the stopped in Jamaica. So this was my first chance to go to DRF. I love it. We had a blast. The water was frrrrreezing! I think I numbed up to it after a few minutes because it didn't bother me when we were climbing. Our guide from the bus told us exactly what to do to avoid the tricksters that try to get you to buy their stuff.
We had no problems with anyone bothering us in Jamaica. I know people have said that the people can be pushy but everyone was happy, friendly, and not pushy in any way!