This may end up being a very lengthy review of my Alaskan Adventure! I will post it in segments :)
One week's worth of luggage for an Alaskan cruise.
My husband and I left Fort Lauderdale on June 24th. We changed planes in Philadelphia and flew straight on to Anchorage via U.S.Air departing at 4pm and landing in Anchorage at 7:45pm usually... This was the only way we could get a flight with least amount of layovers (only 1) coming from the East Coast.

The flight is treated as international in many ways much to our surprise. It even leaves from the International Departure terminal in Philly. When purchasing the flight it indicated that there was no in-flight entertainment and only snacks for purchase. We brought food on with us as well as a portable DVD player. After about an hour and a half, in-flight dinners were served. They weren't bad actually- BBQ chicken and Pasta. We had one of each just in case one was terrible. Every meal came with a small roll, side salad, and yummy little brownie. They played two full length movies and there were some TV shows mixed in. The flight took over 8 hours once we left the gate (we were delayed 5 minutes leaving Philly and therefore were stuck behind all the Transatlantic flights making us land nearly 30 minutes later than expected).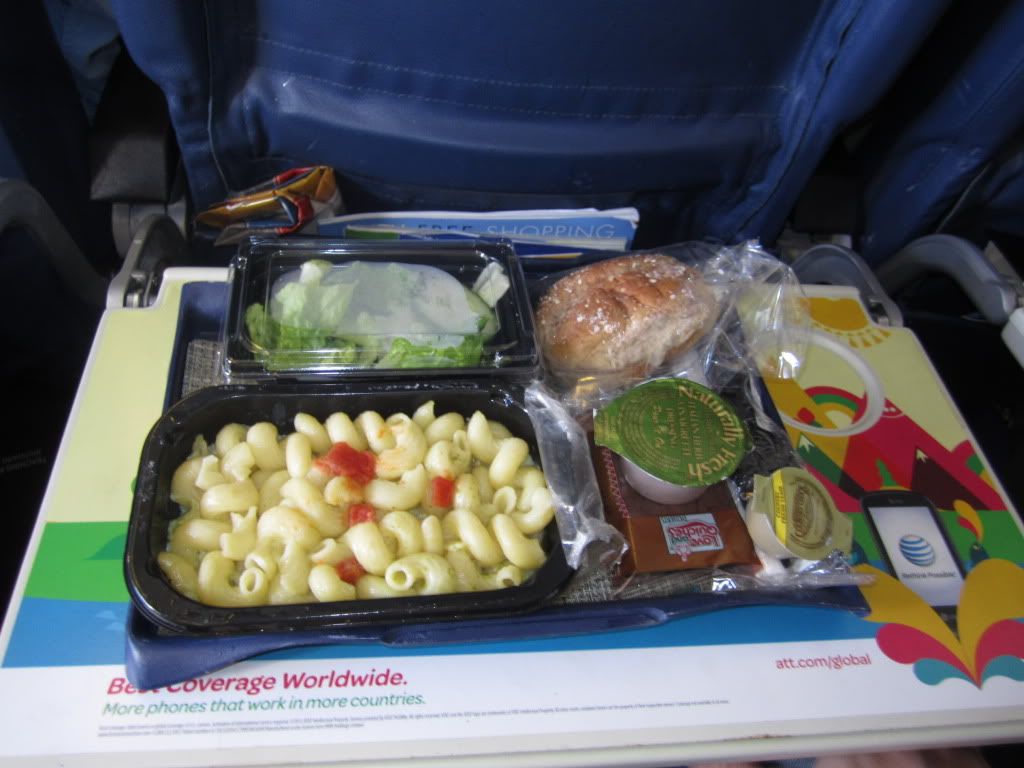 We arrived in Anchorage and proceeded to call the Comfort Inn Ship Creek to pick us up at the airport (complimentary shuttle). They came within 20 minutes and drove us to the downtown area. The driver explained everything along the way which was nice. The hotel is at the bottom of the hill in downtown Anchorage. The Alaska Railroad is literally right in front of the hotel. We chose it for this reason. We wanted quick and easy access for the following morning. We ate dinner/late night snack (11pm Anchorage or 3am Ft Lauderdale) at Snow Goose Restaurant & Brewery just up the hill in town. 10 minute walk if you don't take the scenic route as we did. I recommend it as they make everything on site and both our meals were very tasty. Quick, friendly, efficient service.
Snow Goose Restaurant (W 3rd Ave)
Snow Goose Deck
Midnight Sun from the deck of the Snow Goose


Returned to the hotel for the night. Their curtains are great- keep out that midnight sun!! Based on reviews of the hotel some people said they heard trains coming through at night. We heard nothing and our room faced the train tracks. Either we were so tired that nothing would have woken us or the trains kept the noise down that night ;) They have a full breakfast- waffles, pancakes, yogurt, oatmeal, cereal, muffins, hard boiled eggs, etc all self-serve. Seating is limited so we took it back to our room with us. There is a small indoor pool and an exercise room.
Comfort Inn- Ship Creek
Hotel Lobby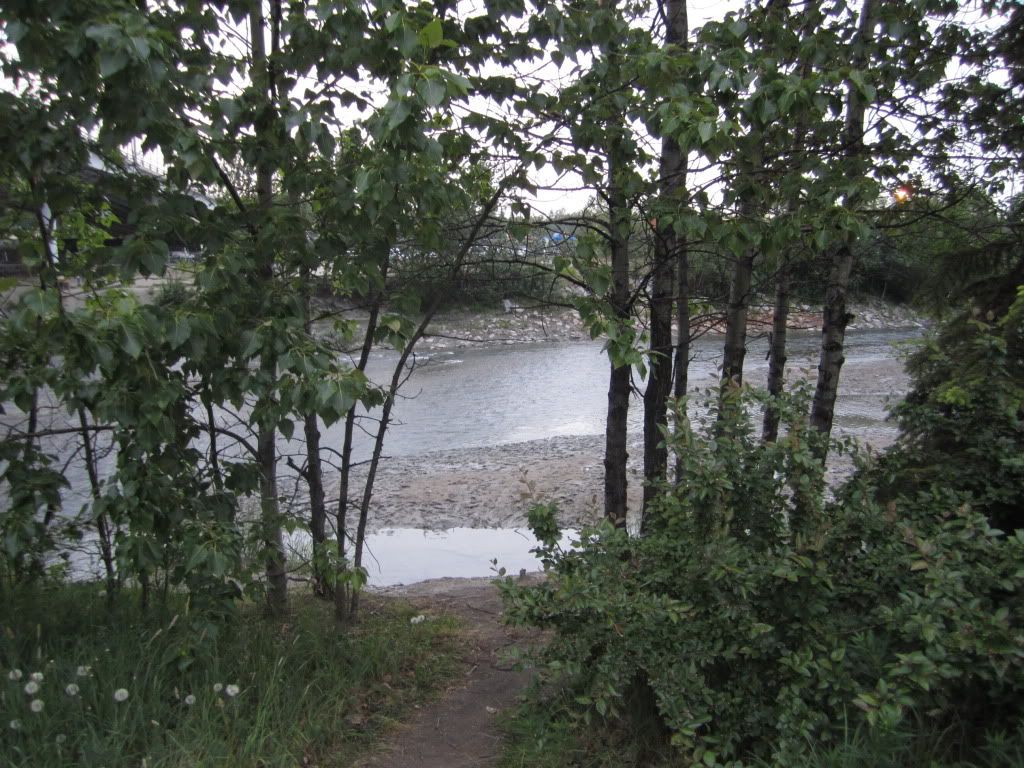 Ship Creek- behind the hotel.
The Alaskan Railroad (picture taken from hotel front steps).








Tune in tomorrow for our train trip down to Whittier and first day on the Coral Princess :)