As my husband and I get older we tend to partake in late night activities less and less on cruises. We aren't old by anyone's definition, except maybe a 10 year old ;) We just tend to relax more on vacation these days than get wound up in the excitement. The Norwegian Epic offers something for everyone in the evenings! From nightly karaoke, games shows, dance clubs, and over 12 bars and lounges to imbibe in your favorite liquids.
Norwegian is famous for their
White Hot Parties.
All Norwegian ships will offer a White Hot Party at some point during the cruise. We had a lot of fun at this party, people young and old came together, shook their behinds, and had a lot of fun. Not to mention, white helps you look a lot more tan!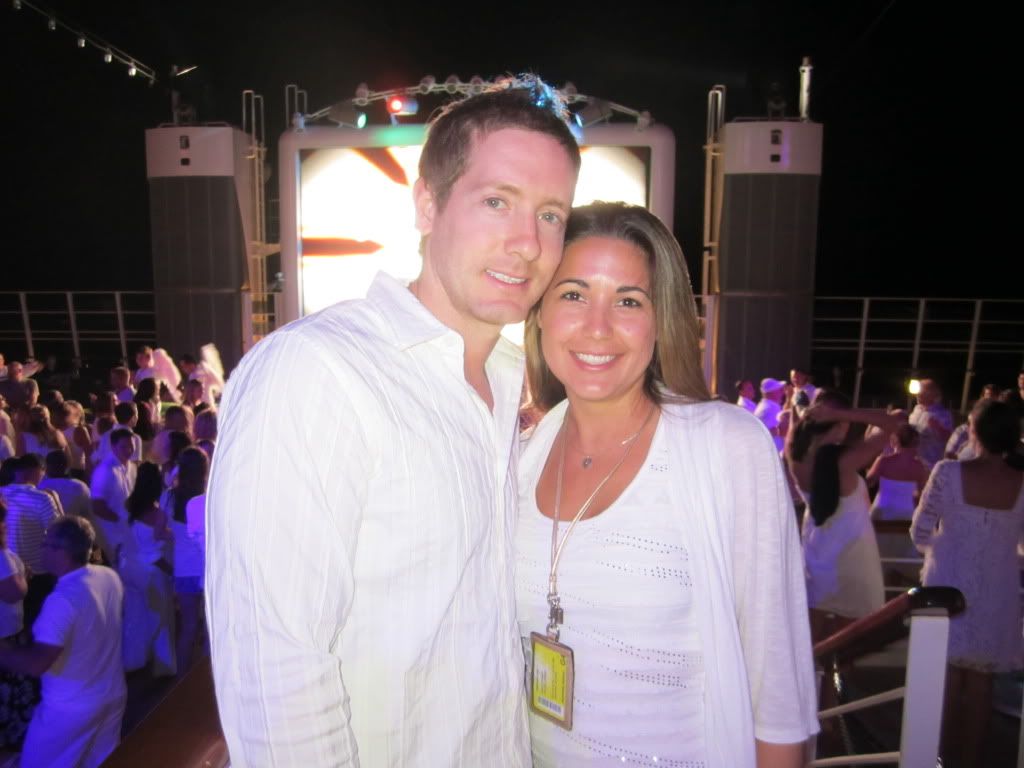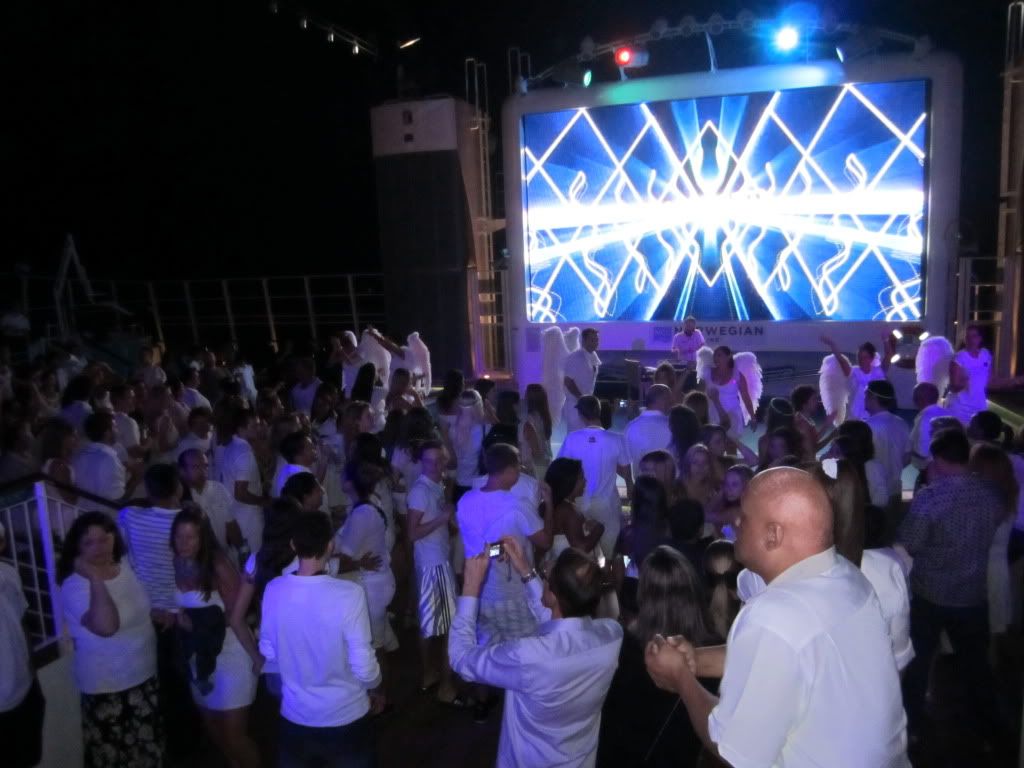 Watch a video clip below.
Svedka Ice Bar
This unique bar can be found in the world's most interesting cities, Las Vegas, New York, Orlando, and now on the Norwegian Epic! It costs $20 per person and includes two drinks of your choice. You can stay in as long as you can last. We went in wearing jeans, two pairs of socks, two pairs of gloves (thanks to the lady at the door), sweatshirts, and the hooded jackets they gave us. We last approximately 20 minutes before giving up!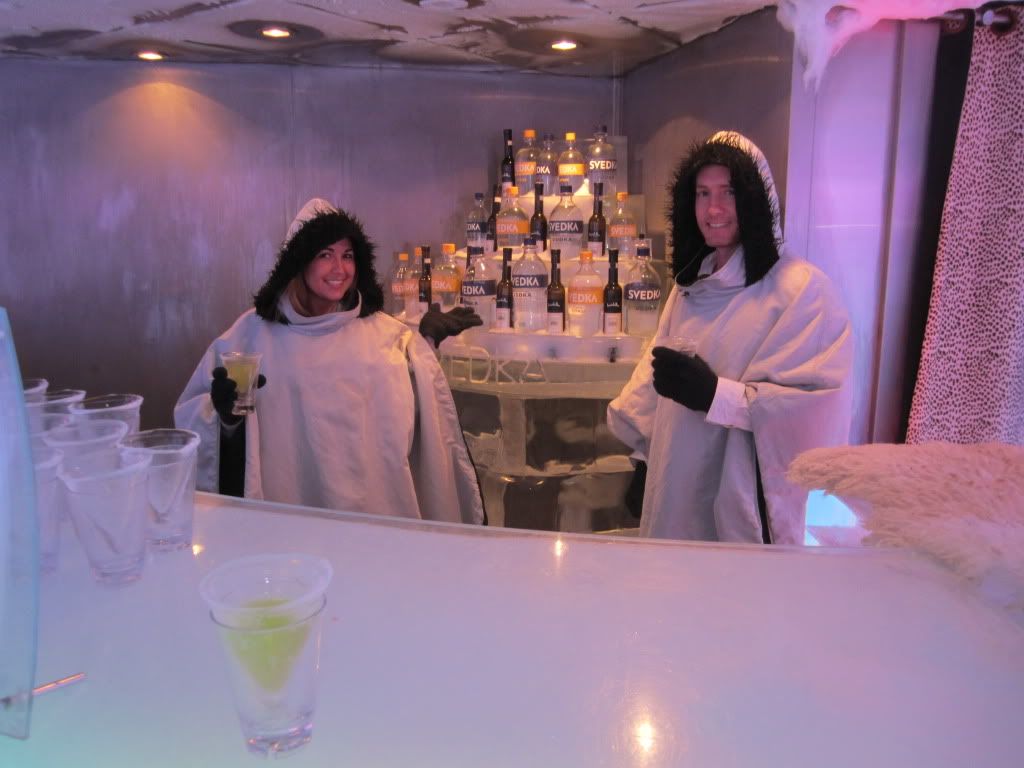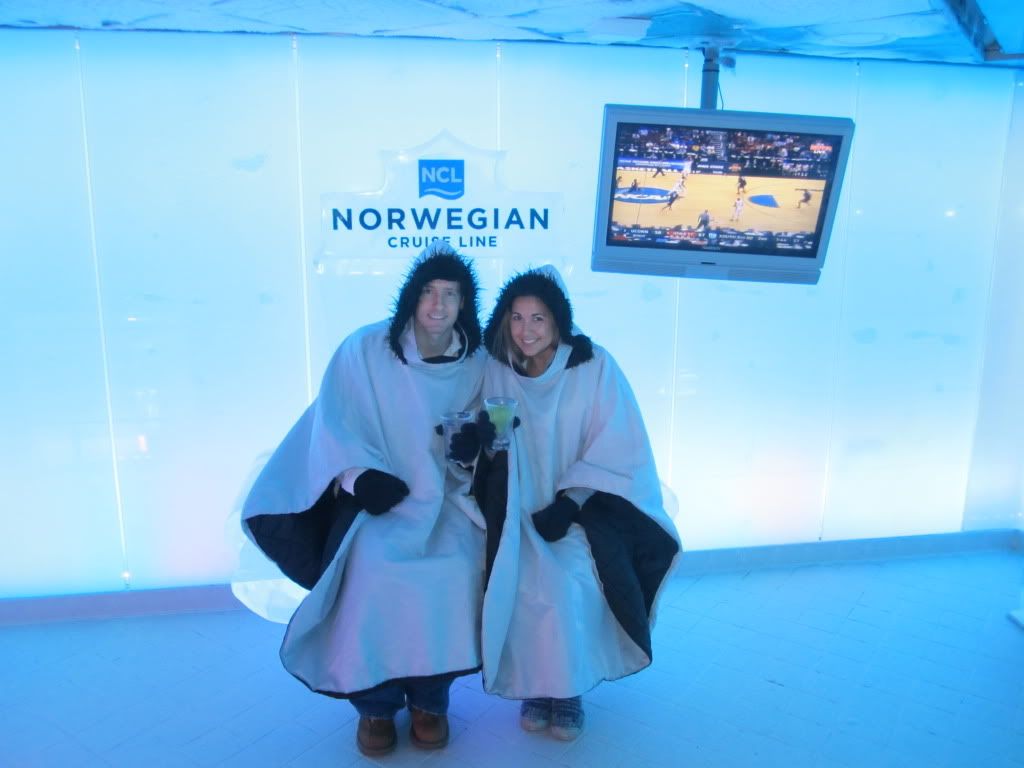 Blis Ultra Lounge
- Everything from karaoke, game shows, and nightlife happen here. Bliss even has it's own bowling alley!