We planned to walk to the Alaska Railroad from our hotel, but the shuttle driver offered to drop us off. It was literally a 5 minute walk- maybe more with our 3 suitcases. He loaded up our things- drove us across the street and unloaded our belongings. There is a large, permanent, tent to the right of the building. This is where you drop off luggage. There was a rep from Princess there who tagged our bags and loaded them in to a van. We proceeded in to the depot for check-in. We purchased the tickets ahead of time through the Alaska Railroad company website ($30 less per person than the train transfer offered through Princess- same train though). The train leaves Anchorage at 10:00am and arrives in Whittier at 12:05pm. Great way to travel to the ship as there are only two options- bus or train. The buses are timed due to the tunnel in Whittier being one way and shared by cars & train! It was a beautiful two hour ride along the coast, winding around the mountain edges.
Anchorage Alaska Railroad Depot


Rail Car B
Inside the Depot (looking at the check-in desk).
Inside of Car B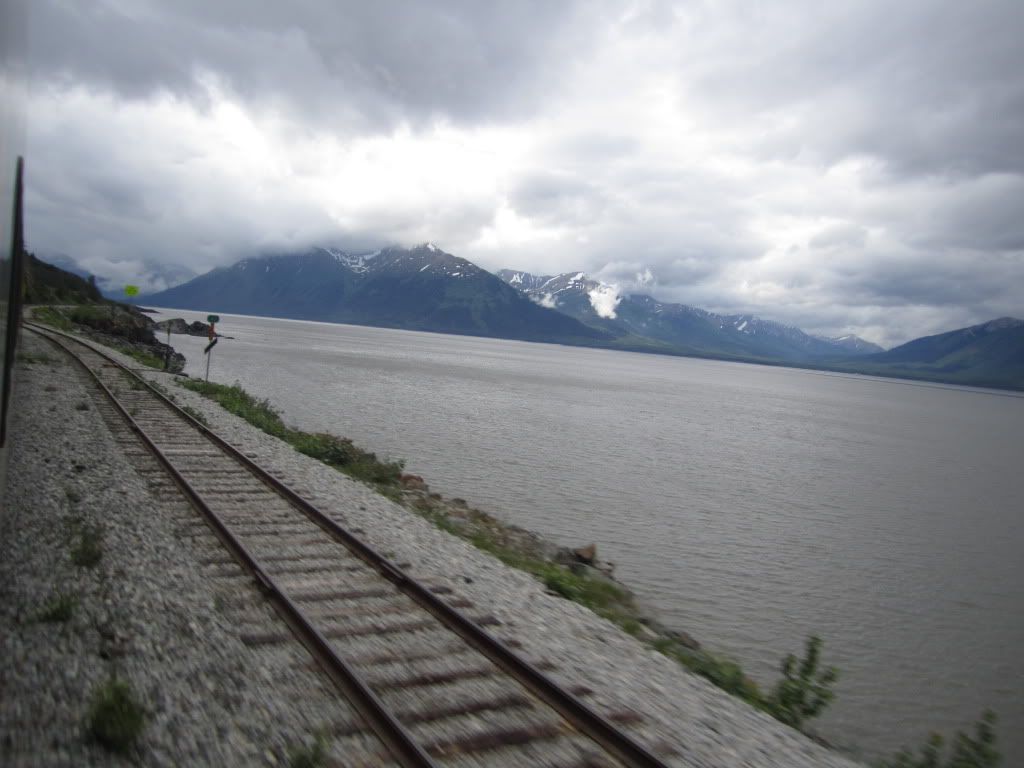 Scenery along the Glacier Discovery Route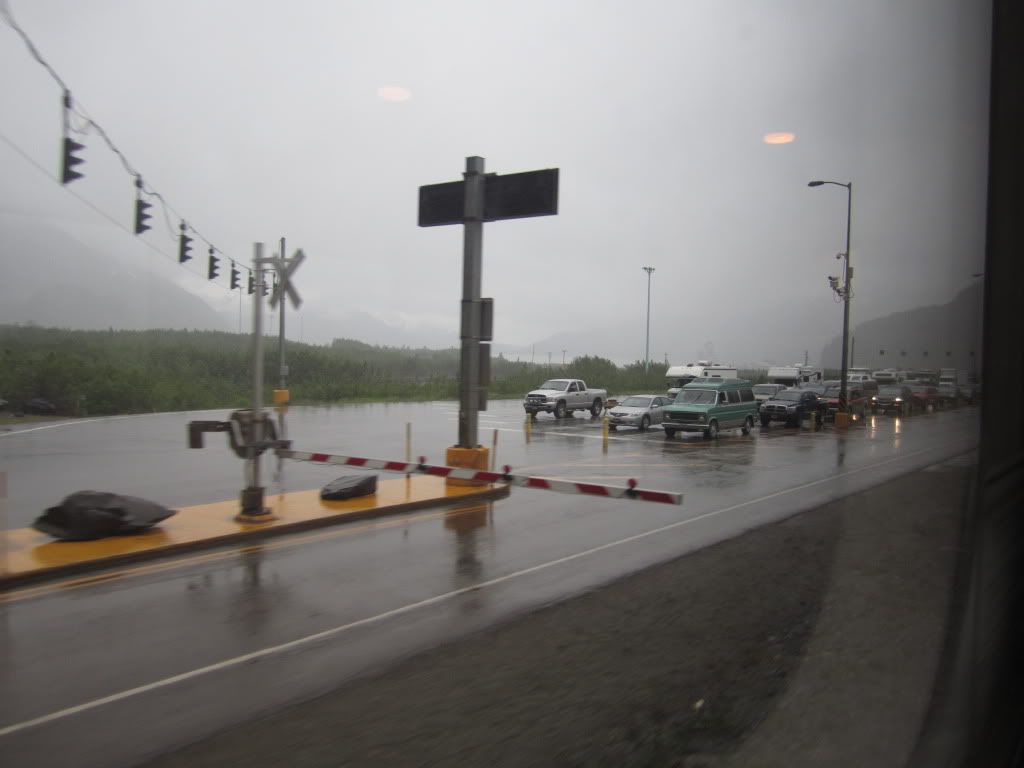 Emerging from the Whittier tunnel. The cars were waiting for their turn.
Coral Princess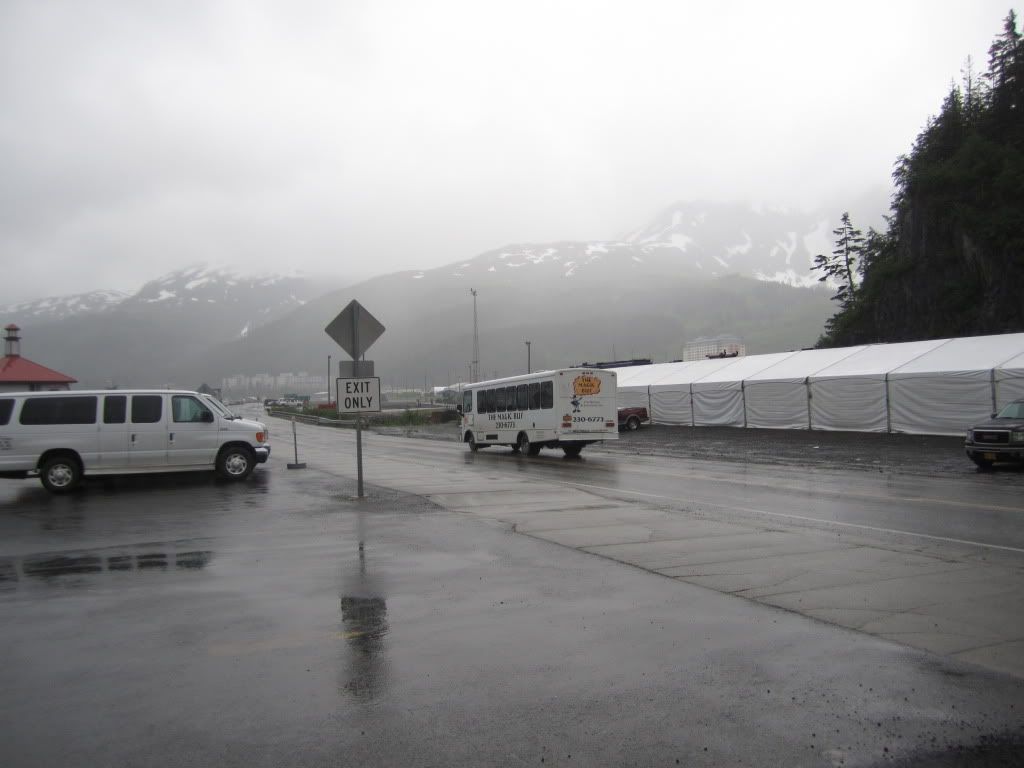 Makeshift Tent Train Station in Whittier

Caution- Whittier is rainy and foggy more frequently than not! We emerged from the tunnel in Whittier and could barely see the ship even though it wasn't far in front of us. We came prepared with good rain coats. It never poured, just a constantly heavy drizzle ALL DAY. Some people on the train were headed to Prince William Sound for a 4-5 hour Glacier Boat Tour. We chose to go on the ship immediately to get photos of each room with no passengers :)
Whittier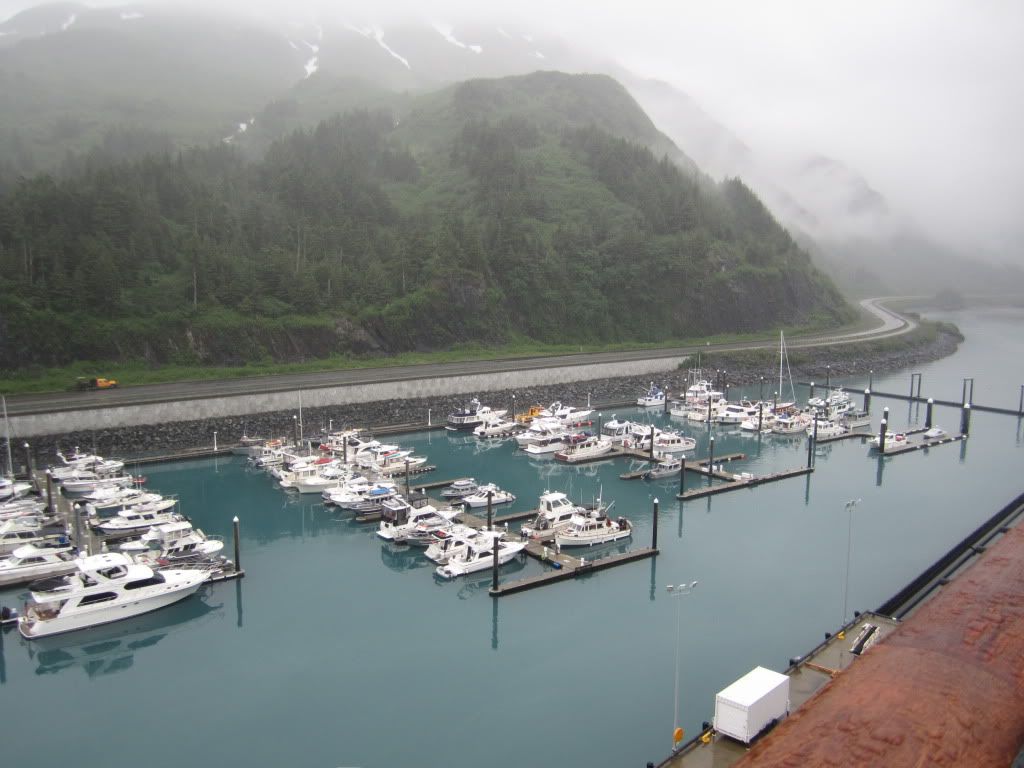 Whittier
Atrium

Coral Princess- I'd have to say it was a great ship but certain things are in desperate need of dry-docking! The material paneling inside the stateroom just above the bed/headboard was worn and yellow. I have a picture with my husband and it's almost embarrassing to show... The carpets were worn as well. I could feel that there was no padding left, they were all rather flat and hard under my feet. This made the children who ran down the hall multiple times per day even louder than normal cruise-ship-running-children. Our balcony was rusty- but that's hard to combat being on the water constantly. Otherwise all else was in great shape. The size of the ship was perfect- not too big and not too small. There is a smaller passenger capacity on this ship than most others of the same size. It never felt crowded unless you were looking for a table in Horizon Court at breakfast. Nobody ever sat outside on the Lido deck area due to constant rain throughout this trip and colder than usual temperatures.
View from our Balcony
A Spacious Closet!

This was my first Princess experience. People always talk about Princess Pizza and I always brushed it off and thought- ugh how good can cruise ship pizza really be?!? Okay, I will admit- I was addicted to it. It's real thin crust NY style pizza! We had it many times on this trip. Always hot and delicious!
mmm, Princess Pizza!