Dreamworks
I can remember the uproar from people over Dreamworks on Royal Caribbean ships. I will reiterate what others have said: you have to actively seek them out. They are not in your face. I saw three Dreamworks related things the entire week and that is because I physically walked myself over to the event. Had I not done that I would have never seen them!
Funny that people complain about kids when it comes to Dreamworks. We went to see
Puss in Boots 3D
on the ship. There was a massive crowd waiting to get in to the theater. Probably because it was overcast and nasty out that day. As they opened the theater, the crowd pushed their way in. An ADULT knocked me to the ground to get the 3D glasses. Looked at me and kept on going toward the staff member handing them out. I am sick of people complaining about Dreamworks bringing out the worst in the kids, when quite clearly some adults are just as
obnoxious and worse
!
Ice Games
This one disappointed me. Not for lack of talent, as the performers did a great job. I have seen a total of four ice shows on Royal Caribbean. This was ranked as number four. It seemed short, lacked a storyline in my opinion. My mom's boyfriend made an interesting observation. Nearly everything highlighted in the show was an event on the ship that costs extra: Giovanni's, Casino, etc. I was very disappointed that there was no "half time" act as with all of the others. On Oasis they had the very talented sand artist, Liberty had a super hoola-hooper, Navigator had the guy in the hamster wheel. NOTHING on this one. I just felt let down when leaving this show.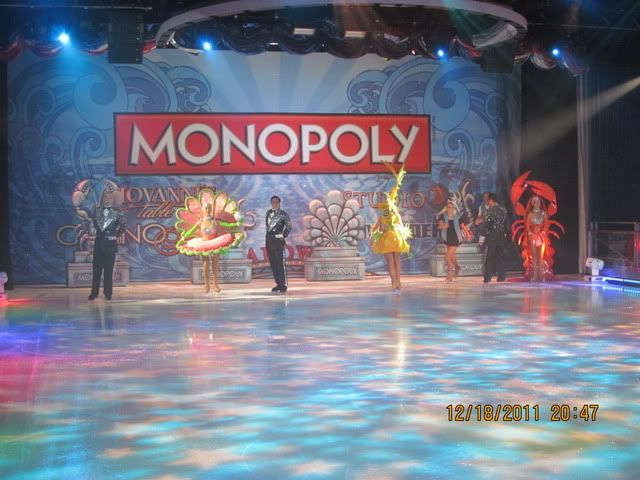 OceanAria
Great great great. I love the Aqua acrobatics and guest talent. The Aqua Theater is an awesome concept. We loved it on Oasis and love it on Allure! I don't care about the lack of storyline here because I was wide eyed throughout.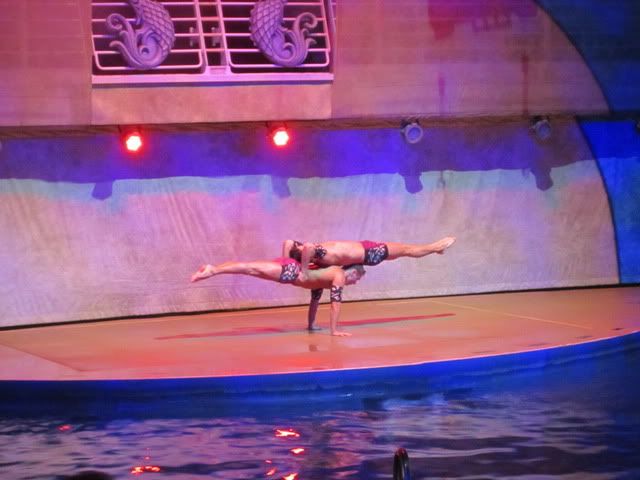 Let You Entertain Me
This is the Dreamworks Aqua Theater show. Cute for families and kids! We went to see it because I liked OceanAria. If you have kids that like Madagascar the movie or if YOU like Madagascar, I'd recommend it.
Blue Planet
A strange storyline, music from a variety of popular culture (redone), beautiful costumes, and great acrobatics & dancing. Over all I left scratching my head. Less than what I expected but not for lack of talent. The performers were great.